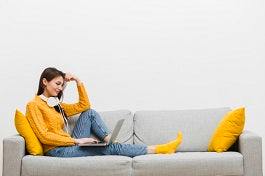 Focus on the final parts of the A2 level with this fun and interactive mini course. Get involved in your own path to successfully acquire the Dutch language. Our courses are intense and are designed with fast progression in mind. 


This is the second of two minicourses on the A2 level, covering the second half of the A2 Dutch level. It is meant for those who have already completed up to the first half of the A2 level. If you are not sure whether you are ready for this level, please contact us for a placement test or advice! After this course, you will have completed the A2 Dutch language level.
Our online courses are all-inclusive packages that include:
Unlimited 24/7 access to the E-learning digital resources developed by Boom for NT2 (Nederlands als Tweede taal) for the duration of your course plus one month.
LIVE Dutch lessons with a native Dutch teacher in Zoom.
Course certificate (80% attendance required).
Customer support from our staff.
 
Schedule and workload 
You can choose an intensive course (lessons 4x a week) or a standard course (lessons twice a week). Please check the planned prices and dates options in the "Choose date" section.
This course consists of 16 lesson hours (16x45 min) in 8 live sessions held in a virtual classroom.

You are expected to spend around 4 hours per lesson on homework in the E-learning module. Time investment on homework is essential to make the most out of the lessons and optimise your learning process! 
Equipment you need
An online device (laptop, tablet, smart phone) 

Zoom software (You will receive a meeting link from your teacher on the day of the course)

Headphones (with microphone) and web camera