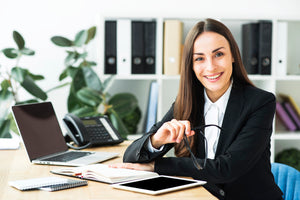 Your needs and objectives are first analysed and then used to create a personalised Dutch Language program for you adapted to your needs, requirements and schedule. The program is offered at all levels, from beginner to advanced. This individual Dutch course may also be conducted with specified content such as work related Dutch vocabulary or specific Dutch grammar. It is suitable for those with special interests in Dutch lifestyle, Dutch culture or wishes to learn about Dutch literature or business in the Netherlands.

Online courses in virtual classroom
We also offer individual lessons online, with lessons held in a virtual classroom via Zoom. Books are not mandatory, as you can choose to make use of our E-learning methods instead. You can sign up for online individual lessons by purchasing lesson packages using the link below. Please indicate in your 'cart' how many lessons you will purchase and package discounts will apply automatically.
For individual lessons, we use lesson hours of 50 minutes. The first lesson hour can be bought separately to try out the teaching style and see if the participant wants to continue. After the first lesson, individual lessons can be purchased in packages per 5 lessons.
Discounts are offered per package as follows:
                        - For 10 or more lessons, a 5% discount on the course fee is applied.
                        - For 20 or more lessons, a 10% discount on the course fee is applied.
                        - For 30 or more lessons, a 15% discount on the course fee is applied.