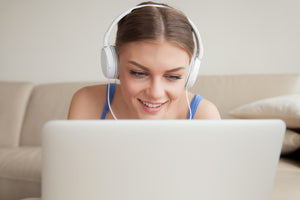 Explore the benefits of online learning and discover how to learn Dutch online successfully. Our virtual classrooms are conducted in Zoom and have many innovative features that can help you to engage in our improved online lessons!
This course is meant for those who have finished the A1 Dutch language level and want to continue with the A2 level. If you are not sure whether you are ready for this level, please contact us for a placement test or advice!
Our online courses are all-inclusive packages that include:
Unlimited 24/7 access to the E-learning digital resources developed by Boom for NT2 (Nederlands als Tweede taal) for the duration of your course plus one month!
LIVE Dutch lessons with a native Dutch teacher in Zoom.
Course certificate (80% attendance required)
Customer support from our staff
 
Schedule and workload 
You can choose an intensive course (lessons 4x a week) or a standard course (lessons twice a week). Please check the planned prices and dates options in the "Choose date" section.
This course consists of 32 lesson hours (32x45 min) in 16 live sessions held in a virtual classroom.

You are expected to spend around 4 hours per lesson on homework in the E-learning module. Time investment on homework is essential to make the most out of the lessons and optimise your learning process! 
Equipment you need
An online device (laptop, tablet, smart phone) 

Zoom software (You will receive a meeting link from your teacher on the day of the course)

Headphones (with microphone) and web camera